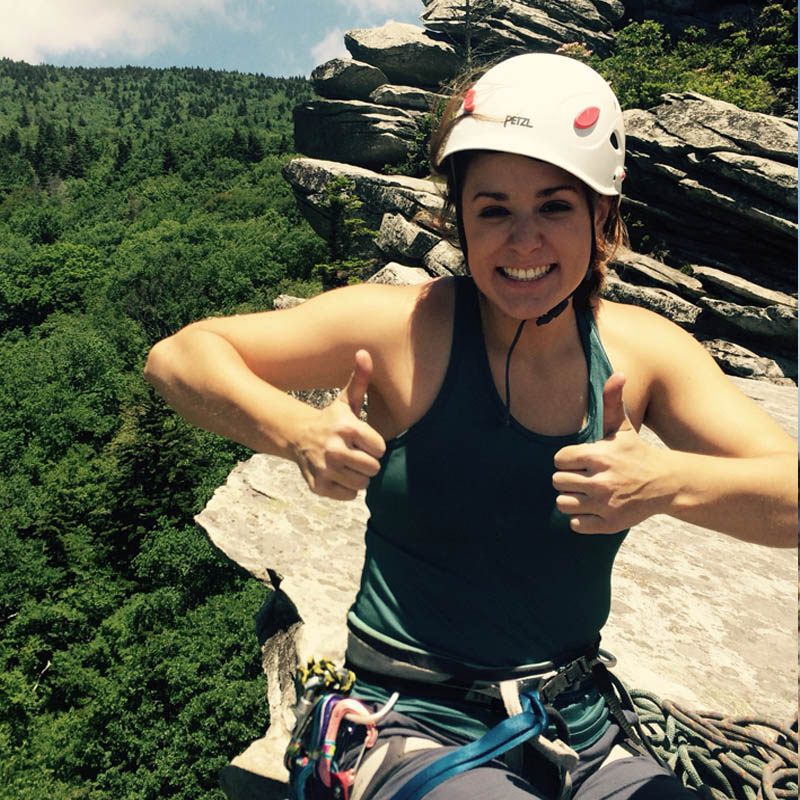 Heather Stuckless -
Chapter Co-Chair
Heather grew up in Camden, South Carolina, and spent many weekends in the mountains of North Carolina hiking with her dad. But it wasn't until college where she took a class on rock climbing at the University of South Carolina that she fell in love with the sport and all that the mountains have to offer.
In 2014 she graduated from USC and has since spent almost every weekend learning and climbing in North Carolina. Heather has a deep love for multipitch traditional climbing and the adventures that go along with it.
Jennifer Kane -
Chapter Co-Chair
Jennifer is Chapter Chair in Columbia, South Carolina. Jen has been climbing for nearly ten years. She is a certified Single Pitch Instructor with the American Mountain Guides Association. She teaches the rock climbing course at University of South Carolina.
She's also a doctor of optometry and single mom of a six-year old crusher. Jen loves long multipitch traditional and alpine climbs with big exposure, waterfall ice and desert towers. Her climbing dream came true when she completed Matthes Crest in Tuolumne last fall.