Seneca Rocks Chapter
Connect:
Check us out on Facebook!
Meet Your Chapter Leaders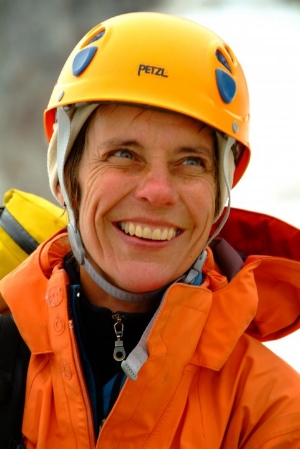 Diane Kerns -
Chapter Co-Chair
Diane has been climbing since 1989 and been a member of the AAC since 1996. Diane was the first American woman to cross Greenland's icecap in 1999 and she and her husband Arthur made the first ascent of the Mohawk in the Schweizerland area of the east coast of Greenland in 2001.
Diane has summited Rainier, Elbrus, Gunnsbjornfeld , Dome and Cone, the three highest peaks in Greenland. She has also made attempts on Denali, Ama Dablam, Baruntse, Illimani, Mt Forel, and Rytterknaegen and climbed in the Alps, the Adamants and the Pickett range. Diane is a co-owner of the Seneca Rocks Climbing School and the Gendarme at Seneca Rocks W.V.
Tom Cecil -
Chapter Co-Chair
Tom is proud to be joining the AAC as co-chair of the new Seneca Rocks AAC Chapter. Seneca Rocks has always had a unique place in the history of climbing. 2019 is Tom's 45th year climbing and 34th year running Seneca Rocks Mountain Guides and guiding at Seneca Rocks.
Tom's original obsession with climbing quickly became a passion for teaching. Over the past decade Tom has kept busy guiding full-time at Seneca Rocks, working as a board member of the Professional Climbing Guides Institute, working with John Long on his Anchoring manuals, supporting the ThaitaniumProject.com to rebolt southern Thailand, and developing a new course for improvisational mountain rescue, the 'Rock Responder'.